Brigade Wakesurfing is offering the opportunity to acquire one of the awe-inspiring"6OKI" planks, which harnesses rave culture into a gorgeous wakesurf design.
As a result of Brigade Wakesurfing's new cutting edge LED wakesurf boards, so you can now glide through the sea like a bioluminescent jellyfish. The lifestyle manufacturer has teamed up with Steve Aoki and his flagship album tag, Dim Mak, to give a custom made board to a lucky fan.
The board is your wakesurfing and raving crossover you did not know you had. Together with tinctures of turquoise and turquoise green which let you slither through the sea with chameleon-like grace, it harnesses the rave-inspired mayhem of Aoki's new 6OKI – Rave Royale EP and divides it into a aerodynamic wakesurf layout.
In collaboration with Brigade and EDM.com, Aoki and Dim Mak are giving fans a opportunity to acquire one of those unique wakesurf boards, which retail for $1399. With more than 300 color modes which mirror the polychromatic barrage of strobes in Aoki's live performances, the board's LED lights are hauled through its center and may be charged wirelessly.
It's possible to enter the giveaway here.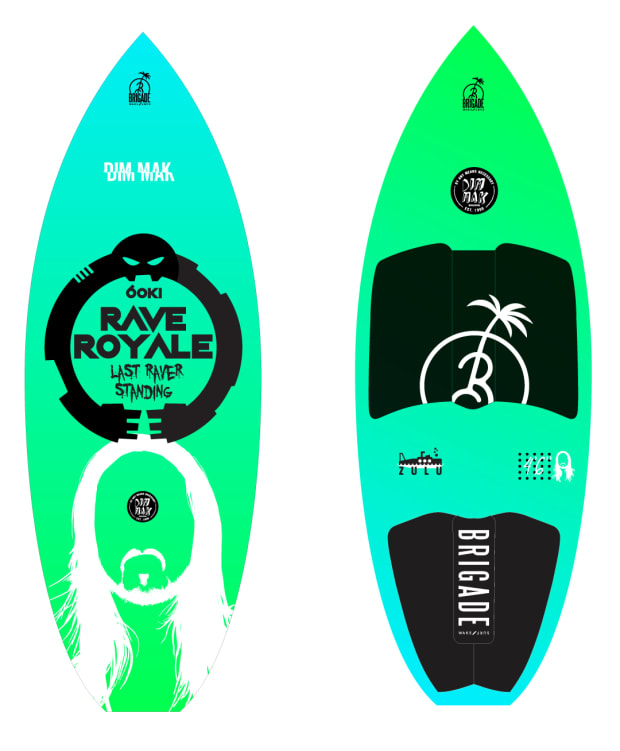 FOLLOW DIM MAK:
Site: dimmak.comFacebook: facebook.com/dimmakTwitter: twitter.com/dimmakInstagram: instagram.com/dimmak
FOLLOW STEVE AOKI:
Site: steveaoki.comFacebook: facebook.com/steveaokiTwitter: twitter.com/steveaokiInstagram: instagram.com/steveaokiSpotify: spoti.fi/3d1TLFn
FOLLOW BRIGADE WAKESURFING:
Site: brigadewakesurfing.comFacebook: facebook.com/brigadewakesurfingTwitter: twitter.com/BrigadeWakesurfInstagram: instagram.com/brigadewakesurfing
Article Source and Credit edm.com https://edm.com/lifestyle/led-wakesurf-board-giveaway-steve-aoki-dim-mak-brigade Buy Tickets for every event – Sports, Concerts, Festivals and more buytickets.com